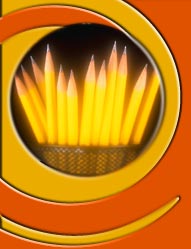 Enter subhead content here
1663 Liberty Drive, Suite 200, Bloomington, IN 47403
Contact:

Marketing Services
(888) 795-4274 x. 7879
MarketingServices@Xlibris.com
Poet, Wise Student of History, Creates Hope From Out Of History's Pandora's Box
Jack Henry Markowitz, with wit, analytic depth, and filmic poetry has written an unforgettable version of the truth
PHILADELPHIA
– (Release Date TBD) – With the publication of Pandora's Box – New Collected Poems author Jack Henry Markowitz presents a collection of his more recently written poems. This new volume can be viewed as a book end to his prior collection Please Ask, Do Tell – The Collected Poems which represents a collection of some of his favorite poems that were written over a span of 40 years.
Greatly influenced by the movies, the author often turns a satiric camera eye on the details of everyday life, in effect translating the film process into image or narrative within the confines of rhyme and meter.

In this collection of poems treating harsh, heroic or epic events in American history and American life, Jack Markowitz puts this honed talent to good use – the details of history and commonplace realities come alive as in the harsh winter in Valley Forge or a school sock hop dance attended by prepubescent fifth graders, where everything is treated with a wiser and therefore more comic eye.

(Men in combat or on the field often have recourse to gallows or raw humor to survive the harshest conditions; the school sock hop dance evokes memories of rashes on necks unaccustomed to buttoned up collars.)
In addition, Markowitz treats his readers with unique visions of truth – using voices of characters real or fictitious, or even his own, to flesh out these visions into a sublime though cynical view of history as something that ordinary people must live through patiently (not only to survive it, but to understand it in the end, in the perspective of regret tempered by acceptance).

This is Markowitz's most deep and telling message throughout this collection.

Heroes and famous men do not survive history, they become trapped in it.

It is Eliot's unimportant lord who influences events in a little way behind the scenes who is the most likely survivor of both tumultuous strife and the judgment of history.

Jack Henry Markowitz survives both in flying colors before taps, in advance of the angels who will trumpet the Second Coming and let's out everything from the Pandora's Box of history's rusted weaponry, dread vengeance, long-hidden poisons, dry dynamite – all negated by hope for the future for the dysfunctional but surviving American nation.
For more information on this book, interested parties may log on to www.Xlibris.com.
About the Author
Jack Henry Markowitz, born and raised in Brooklyn, New York, grew up in a magical time when Coney Island was still thought of as the entertainment capital of the world – a time when the Brooklyn Dodgers still played at Ebbets Field and millions of people came to visit the fabled beaches and boardwalk, Steeplechase Park, Parachute Jump, Cyclone Roller Coaster and Nathan's Famous. The author resides in
Philadelphia
,
Pennsylvania
where he continues to work and write.
Pandora's Box* by Jack Henry Markowitz
New Collected Poems
Publication Date:
Trade Paperback; $XX.xx; # pages; 978-1-4691-7785-4
Trade Hardback; $XX.xx; # pages; 978-1-4691-7786-1
eBook; $XX.xx; 978-1-4691-7787-8
To request a complimentary paperback review copy, contact the publisher at (888) 795-4274 x. 7879.

To purchase copies of the book for resale, please fax Xlibris at (610) 915-0294 or call (888) 795-4274 x. 7879.
For more information, contact Xlibris at (888) 795-4274 or on the web at www.Xlibris.com.
Enter supporting content here